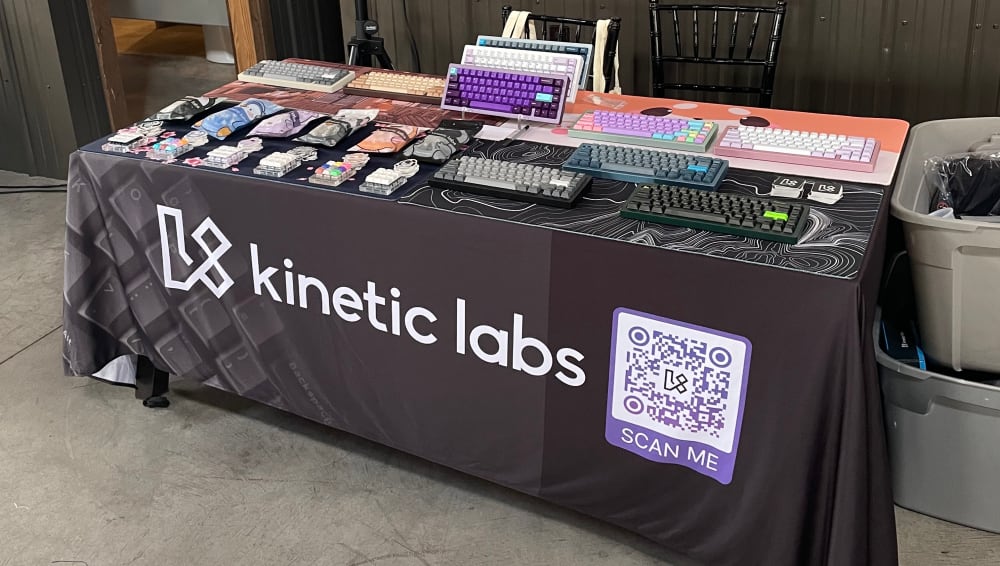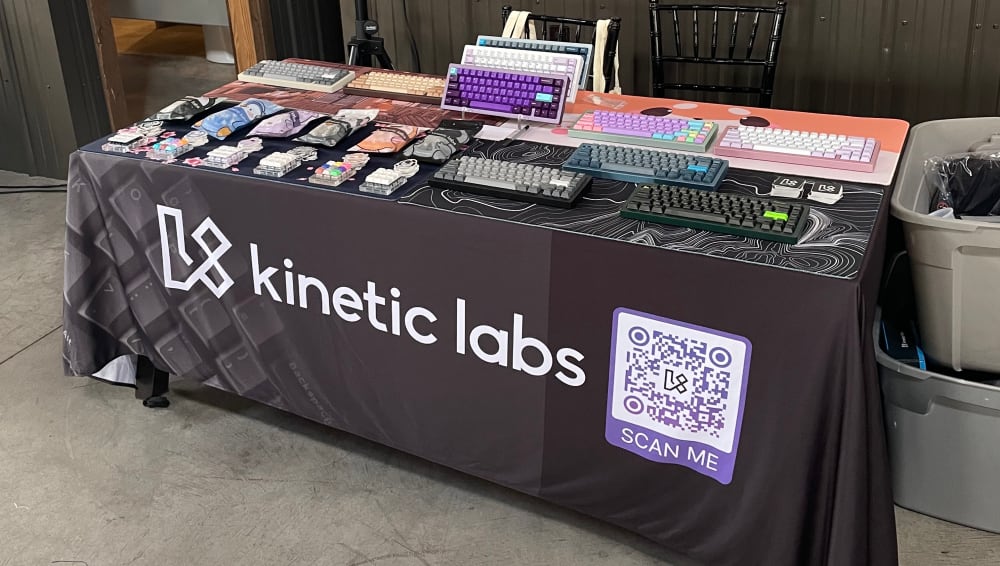 Kinetic Labs Cannonkeys Vendor Booth
Mechanical Keyboard meetups can be a lot of fun, but if you have never been to one before, you might be a bit nervous. Don't worry! Today we are going to be talking about everything you can expect to see at your very first meetup.
Keyboard Show & Tell
The first thing you will see when you walk through the doors are mechanical keyboards! Usually, they are all lined up on tables and brought in by other peers who are attending the event. Think of it as an art exhibit where you can walk around and see so many different keyboard builds and designs. This is a great way to find inspiration for your next build as you can expect to see various different keycap sets, keyboard layouts, and unique artisans as well. The best part is, if you find a keyboard you are interested in, you are free to type on it so you can not only hear how it sounds, but see how it feels as well.
Buy, Sell, & Trade
Seal PBT Keycaps with Marble Liquid Cloud Desk Mat
At some keyboard meetups, people will also bring any spare keycaps, switches, or other keyboard accessories that they want to get rid of. Think of it as an in-person r/mechmarket where you can buy, sell, and trade anything mechanical keyboard-related. This also makes the process a lot safer as you know you will be getting the product for sure rather than having to wait for it to ship and run the risk of getting scammed.
Presentations
Some meetups even host presentations on topics surrounding mechanical keyboards. They might cover things like soldering, how to design your own keycap set, how to design your own PCB, and much more. This is a great way to deepen your understanding of mechanical keyboards and even learn new skills as well!
Networking & Vendors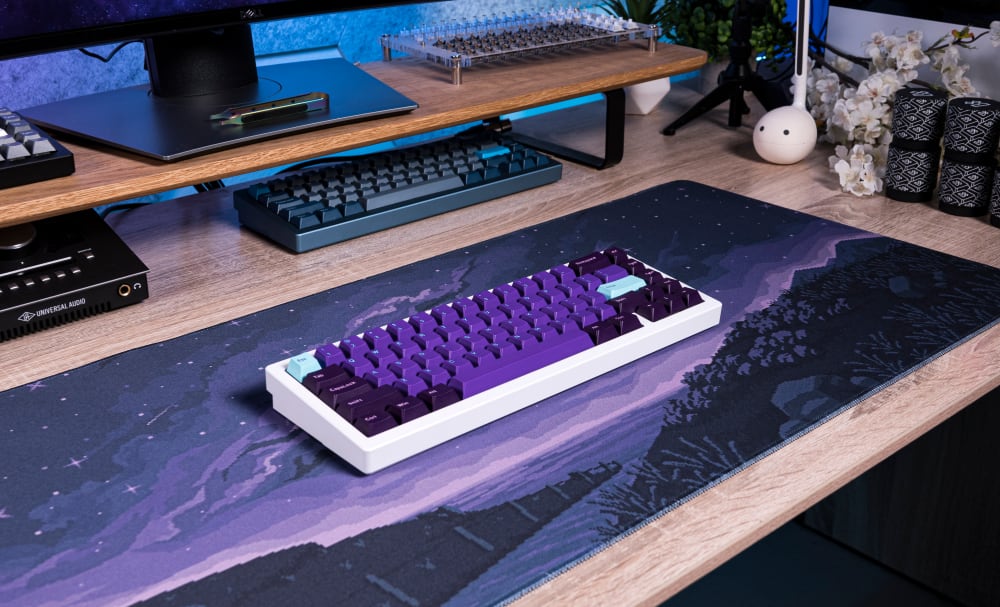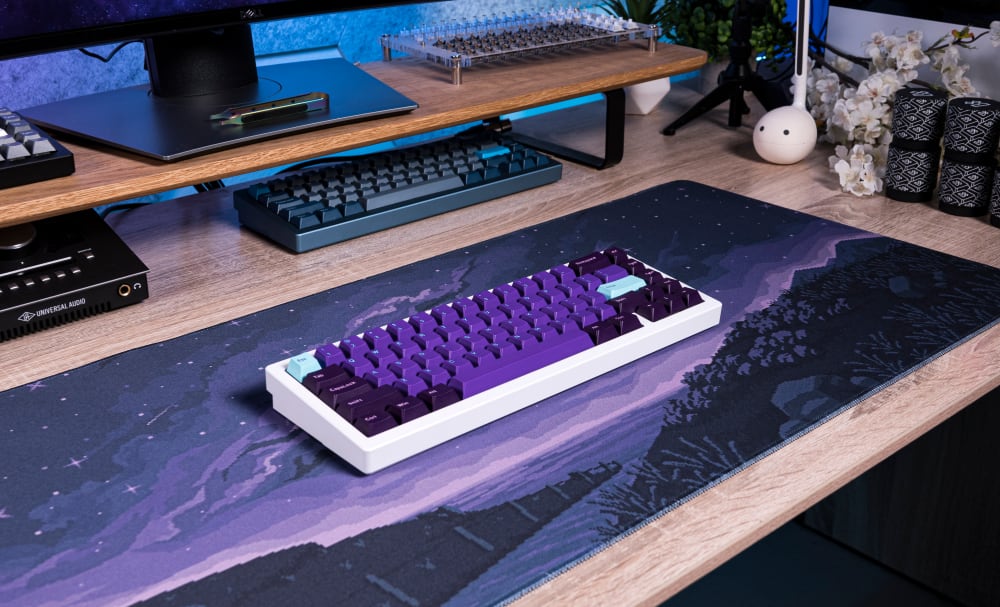 Galaxy PBT Keycaps with Pixel Comet Desk Mat
Going to a keyboard meetup can be a great way to meet new people, content creators, and even vendors as well. You can discuss all things mechanical keyboards like what your favorite switch is, what keycap profiles you like, and just share any keyboard tips and tricks you might have. This is also a great time for content creators to meet other creators and talk directly to vendors as well. You could potentially work out a collaboration video, or even land a sponsorship deal with a brand. The possibilities are endless. If you aren't a content creator, vendors usually will bring new products to events like this and sell them ahead of launch or give them out for free to those who are attending.
Competitions, Prizes, and More!
Code PBT Keycaps with Marble Liquid Water Desk Mat
Most of the time keyboard meetups will host friendly competitions where you can possibly win some free prizes! Be sure to read ahead of time what the competitions will be at your event and start planning as this is a great way to put your keyboard skills to the test. Even if you don't want to participate in competitions, sometimes they will pass out free goody bags that can include a wide variety of things related to mechanical keyboards just for attending!
At the end of the day, the best advice I can give you is to check online and see what the specific details are for the event you plan to attend as activities can vary from one event to another. These meetups are all about having fun and learning more about mechanical keyboards so just go out there and enjoy yourself!